Play

Play Next

Add to queue
Play

Play Next

Add to queue

112,801 plays

Play

Play Next

Add to queue

109,226 plays

Play

Play Next

Add to queue

683,943 plays

Play

Play Next

Add to queue

108,460 plays
Genre: Acoustic / Big Beat / Reggae

Location Se

Profile Views: 697425

Last Login: 12/18/2012

Member Since 2/12/2008

Website wwww.onemendo.com

Record Label ONEMENDO.COM

Type of Label Major

Bio

Some men see thingZ the way they are and ask Why? ??? I Dream Things The Way They Should Be And Say WHY NOT.????. DARE TO INVENT THE FUTURE The Cape Vert Peninsula was settled, no later than the 15th century, by the Lebu, (my people )an ethnic group related to the neighboring Wolof and Sereer. The original villages: Ouakam, Ngor, Yoff and Hann, still constitute distinctively Lebu neighborhoods of the city today.and by the way my name is Amuyakar AkA Grand Serigne Ndakaru .........but yu can call me high.. aight ?? ok Meanwhile, in 1444, the Portuguese arrived on the island of Gorée, founding a settlement there, and by 1536, had begun using it as a base for the export of slaves. By this time, the mainland of Cap-Vert was under control of the Jolof Empire, as part of the western province of Cayor — which seceded from Jolof in its own right in 1549. A new Lebu village, called Ndakarou, was established directly across from Gorée in the 17th century to service the European trading factory with food and drinking water. Gorée was captured by the United Netherlands in 1588, who gave it its present name (spelled Goeree, after Goeree-Overflakkee in Holland). The island was to switch hands between the Portuguese and Dutch a couple more times before falling to the English under Admiral Holmes on 23 January 1664, and finally to the French in 1677. Though under continuous French administration after that, Métis families, descendant from Dutch and French traders and African wives, dominated the slave trade. The infamous "House of Slaves" was built here in 1776....... In 1795, the Lebu of Cape Vert revolted against Cayor rule. A new theocratic state, subsequently called the "Lebu Republic" by the French, was established under the leadership of the Diop, a Muslim clerical family originally from Koki in Cayor. The capital of the republic was established at Ndakarou. The slave trade was abolished by France in February 1794. However, Napoleon reinstated it in May 1802, then finally abolished it permanently in March 1815. Despite Napoleon's abolition, a clandestine slave trade continued at Gorée until 1848, when it was abolished throughout all French territories.**......** To replace trade in slaves, the French promoted peanut cultivation on the mainland. As the peanut trade boomed, tiny Gorée Island, whose population had grown to 6000 residents, proved ineffectual as a port. Traders from Gorée decided to move to the continent. A "factory" with warehouses was established in Rufisque in 1840. In 1857 the French established a military post at Ndakarou (which they called "Dakar") and annexed the Lebu Republic, though its institutions continued to function nominally. The Serigne (also spelled Sëriñ, "Lord") of Ndakarou is still recognized as the traditional political authority of the Lebu by the Senegalese State today....... Large public expenditure for infrastructure was allocated by the colonial authorities to Dakar's development. The port facilities were improved with jetties, a telegraph line was established along the coast to Saint Louis and the Dakar-Saint Louis railway was completed in 1885, at which point the city became an important base for the conquest of the western Sudan....... Gorée, including Dakar, was recognised as a French commune in 1872. Dakar itself was split off from Gorée as a separate commune in 1887. The citizens of the city elected their own mayor and municipal council and helped send an elected representative to the National Assembly in Paris. Dakar replaced Saint Louis as the capital of French West Africa in 1902. A second major railroad, the Dakar-Niger built in 1906-1923, linked Dakar to Bamako and consolidated the city's position at the head of France's West African empire. In 1929, the commune of Gorée Island, now with only a few hundred inhabitants, was merged into Dakar....... Outside city downtown * Soumbedioune with its market of crafts and its important fishing port. In Soumbedioune and along the "Grande Corniche", you may also visit the district of the embassies of Fann Résidences and Ouakam. * "Les Mammelles". two hills and former volcanoes, with the most occidental of the two supporting the most powerful African lighthouse. * The "Pointe des Almadies", the most western headland of Africa. * Ngor, the island of the artists, is also a very animated small fishing port. In the east, the industrial zone extends along the Hann bay. Few meters away, you will see the zoological park of Hann. In the north, you have the suburbs of Parcelles Assainies, Pikine and Guediewaye. They gather half of the Dakar population. and ow yes did i tell yu we worship Futbol?**** A modern coastal city Located on the westernmost tip of Africa,...... in the same time zone as London, Dakar was established on historic Atlantic shipping and trade routes and is still the busiest seaport in Africa. A modern coastal city with nearly three million inhabitants, it is the capital of Senegal....... A truly international city, Dakar offers an illuminating window on the world and is an ideal setting for global education. ...... Senegal is the most stable democratic state in Africa, yet it remains culturally diverse. It's rich history was shaped by its African heritage and by French colonialism. Today, it continues to change in the cross-currents the global economy. It is easily accessible by air from Europe and the United States. Rich in historical and cultural significance, it is also a center of trade and culture for French West Africa. Our climate is among the most pleasant in all of Africa—and Dakar is a safe, welcoming place for all who live here, and for our visitors. A city of pleasant surprises People say that Dakar is the Paris of West Africa. Here, you'll find a rare, open feeling reflected in this cosmopolitan city's distinctive urban culture. There is a wide selection of restaurants, bars and nightclubs.**......** In Marché Sandaga, the busiest market in Dakar you can find almost anything, from French fashion and American jeans to traditional boubous, as well as hand-woven fabrics, masks, traditional art, and paintings. You can feel the excitement in the vibrant artists' communities. And the IFAN museum contains displays treasures that represent the source of West African art and culture....... Wherever you stand in Dakar, the sea is close by. The coastline is beautiful from almost any vantage point, and a trip to Goree Island impresses the visitor with the contrast between its terrible history and its natural scenic beauty. **......**......**......**......**......**lutte lamb senegal bakou balla gaye.. .. .. .. .. .. ..**......****......** .. .. ....Myspace Layouts.. - ..Myspace Editor.. - ..Image Hosting....

Members

BAYE SEYNOU a.k.a THIOUSS*** VIEUX MBENGUA a.k.a BOULABAAY*** EL MBOR NDOYE a.k.a SET*** USMAN NDOYE a.k.a KOUK'S*** PAPA MOUSSA GUEYE a.k.a MBAYE PEKH*** CHERIF GUEYE a.k.a SIKOU*** BATHIE DIOP a.k.a TAKKU NANA*** AMUYAKAR NDOYE a.k.a PITHIOU*** ...... NGOR GUEDJ .. .. .. .. .. .. ....

Influences

**......**......**Ngor Guedj**......**......****AA**.. .. .. .. .. .. ..Landing on tha city**X0X......X0X......XX** **.. .. .. .. .. .. ..**NOW YOU CAN MOVE YUR BUTT

Sounds Like

......LA BANDE A AMUYAKAR...... Dakar map ***To live and love Dakar City*** * Aliaune "Akon" Thiam, R&B Singer * Ségolène Royal, French politician born in Dakar * Ousmane Barro, Basketball Player, Marquette University. * Youssou N'Dour, Singer and percussionist * Patrick Vieira, footballer, Inter Milan. * El-Hadji Dieng, footballer, Xavier University * Sagana Diop, basketball player, Dallas Mavericks * Boris Diaw, basketball player, Phoenix Suns AND yours truly of course me aka Amuyakar aka Gand serigne de NDakarou Blessed ...... ***XALAM*** de Dakar**......** .. .. .. .. .. .. ......Surf em Senegal - kewego.. ..salut ici cest le village ou je suis ne N'Gor, de Dakar, Senegal. hi peeps this is where i was born into the most beautiful place yu can imagine yeah yu can call me village boy !!!! but hey my village is from the greatest city on the planet ... jamm ak salam beugeu'nalla ...sassouneh ..Keywords: ..surf.. ..senegal.. ..africa.. ..oceano.. ..mar.. ..praia.. ..vaga.. ..vagas.. ..ngor.. .. .. ..Video.. from ..highpriest.. ....**......**A**......**.. .. .. .. .. .. ..**LIGHT ..........L****The département of Dakar is one of the four départements of the Dakar région, which is one of the 11 régions of Senegal. The Dakar région encompasses the city of Dakar and all its suburbs along the Cape Verde Peninsula. Its territory is thus roughly the same as the territory of the metropolitan area of Dakar. Since the administrative reforms of 1996, the régions of Senegal, which until then were merely local administrative structures of the central state, have been turned into full-fledged political units, with democratically elected regional councils, and regional presidents. They were given extensive powers, and manage economic development, transportation, or environmental protection issues at the regional level, thus coordinating the actions of the communes below them. Following the political transition of 2000 when Abdoulaye Wade, leader of the opposition (Senegalese Democratic Party, or PDS), defeated President Abdou Diouf (Socialist Party of Senegal), local elections were held in 2002. Dakar .**.. .. .. .. .. .. .. .. .. ..***......**...... **!!**
Bio:
We do have memories of never ending droughts Of bare feet pressed against dry earth A Gorgeous game in a Rough garden It brought us to your attention You took the best of us to play for you You know we are not new to this come on So many of us play beside you now The morning rain , gave you thoughts for this beau jardin, ce beau jeu Tonite we will gather, thousandz to a side And we will show you How these waters have risen We will drink our fill And leave you with dry dust in your mouths Some men see thingZ the way they are and ask Why? ??? I Dream Things The Way They Should Be And Say WHY NOT.????. DARE TO INVENT THE FUTURE
.**************************************************************** The Cape Vert Peninsula was settled, no later than the 15th century, by the Lebu, (my people )an ethnic group related to the neighboring Wolof and Sereer. The original villages: Ouakam, Ngor, Yoff and Hann, still constitute distinctively Lebu neighborhoods of the city today.and by the way my name is Amuyakar AkA Grand Serigne Ndakaru .
..but yu can call me high.. aight ?? ok Meanwhile, in 1444, the Portuguese arrived on the island of Gorée, founding a settlement there, and by 1536, had begun using it as a base for the export of slaves. By this time, the mainland of Cap-Vert was under control of the Jolof Empire, as part of the western province of Cayor — which seceded from Jolof in its own right in 1549. A new Lebu village, called Ndakarou, was established directly across from Gorée in the 17th century to service the European trading factory with food and drinking water. Gorée was captured by the United Netherlands in 1588, who gave it its present name (spelled Goeree, after Goeree-Overflakkee in Holland). The island was to switch hands between the Portuguese and Dutch a couple more times before falling to the English under Admiral Holmes on 23 January 1664, and finally to the French in 1677. Though under continuous French administration after that, Métis families, descendant from Dutch and French traders and African wives, dominated the slave trade. The infamous "House of Slaves" was built here in 1776.
In 1795, the Lebu of Cape Vert revolted against Cayor rule. A new theocratic state, subsequently called the "Lebu Republic" by the French, was established under the leadership of the Diop, a Muslim clerical family originally from Koki in Cayor. The capital of the republic was established at Ndakarou. The slave trade was abolished by France in February 1794. However, Napoleon reinstated it in May 1802, then finally abolished it permanently in March 1815. Despite Napoleon's abolition, a clandestine slave trade continued at Gorée until 1848, when it was abolished throughout all French territories.**
** To replace trade in slaves, the French promoted peanut cultivation on the mainland. As the peanut trade boomed, tiny Gorée Island, whose population had grown to 6000 residents, proved ineffectual as a port. Traders from Gorée decided to move to the continent. A "factory" with warehouses was established in Rufisque in 1840. In 1857 the French established a military post at Ndakarou (which they called "Dakar") and annexed the Lebu Republic, though its institutions continued to function nominally. The Serigne (also spelled Sëriñ, "Lord") of Ndakarou is still recognized as the traditional political authority of the Lebu by the Senegalese State today.
Large public expenditure for infrastructure was allocated by the colonial authorities to Dakar's development. The port facilities were improved with jetties, a telegraph line was established along the coast to Saint Louis and the Dakar-Saint Louis railway was completed in 1885, at which point the city became an important base for the conquest of the western Sudan.
Gorée, including Dakar, was recognised as a French commune in 1872. Dakar itself was split off from Gorée as a separate commune in 1887. The citizens of the city elected their own mayor and municipal council and helped send an elected representative to the National Assembly in Paris. Dakar replaced Saint Louis as the capital of French West Africa in 1902. A second major railroad, the Dakar-Niger built in 1906-1923, linked Dakar to Bamako and consolidated the city's position at the head of France's West African empire. In 1929, the commune of Gorée Island, now with only a few hundred inhabitants, was merged into Dakar.
Outside city downtown * Soumbedioune with its market of crafts and its important fishing port. In Soumbedioune and along the "Grande Corniche", you may also visit the district of the embassies of Fann Résidences and Ouakam. * "Les Mammelles". two hills and former volcanoes, with the most occidental of the two supporting the most powerful African lighthouse. * The "Pointe des Almadies", the most western headland of Africa. * Ngor, the island of the artists, is also a very animated small fishing port. In the east, the industrial zone extends along the Hann bay. Few meters away, you will see the zoological park of Hann. In the north, you have the suburbs of Parcelles Assainies, Pikine and Guediewaye. They gather half of the Dakar population. and ow yes did i tell yu we worship Futbol?**** A modern coastal city Located on the westernmost tip of Africa,
in the same time zone as London, Dakar was established on historic Atlantic shipping and trade routes and is still the busiest seaport in Africa. A modern coastal city with nearly three million inhabitants, it is the capital of Senegal.
A truly international city, Dakar offers an illuminating window on the world and is an ideal setting for global education.
Senegal is the most stable democratic state in Africa, yet it remains culturally diverse. It's rich history was shaped by its African heritage and by French colonialism. Today, it continues to change in the cross-currents the global economy. It is easily accessible by air from Europe and the United States. Rich in historical and cultural significance, it is also a center of trade and culture for French West Africa. Our climate is among the most pleasant in all of Africa—and Dakar is a safe, welcoming place for all who live here, and for our visitors. A city of pleasant surprises People say that Dakar is the Paris of West Africa. Here, you'll find a rare, open feeling reflected in this cosmopolitan city's distinctive urban culture. There is a wide selection of restaurants, bars and nightclubs.**
** In Marché Sandaga, the busiest market in Dakar you can find almost anything, from French fashion and American jeans to traditional boubous, as well as hand-woven fabrics, masks, traditional art, and paintings. You can feel the excitement in the vibrant artists' communities. And the IFAN museum contains displays treasures that represent the source of West African art and culture.
Wherever you stand in Dakar, the sea is close by. The coastline is beautiful from almost any vantage point, and a trip to Goree Island impresses the visitor with the contrast between its terrible history and its natural scenic beauty. **
**
**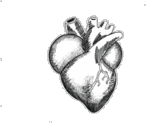 **
**
**lutte lamb senegal bakou balla gaye**
****
** ..
Member Since:
February 12, 2008
Members:
BAYE SEYNOU a.k.a THIOUSS*** VIEUX MBENGUA a.k.a BOULABAAY*** EL MBOR NDOYE a.k.a SET*** USMAN NDOYE a.k.a KOUK'S*** PAPA MOUSSA GUEYE a.k.a MBAYE PEKH*** CHERIF GUEYE a.k.a SIKOU*** BATHIE DIOP a.k.a TAKKU NANA*** AMUYAKAR NDOYE a.k.a PITHIOU***
NGOR GUEDJ ..
Influences:
**
**
**Ngor Guedj**
**
****AA**Landing on tha city**X0X
X0X
XX** ****NOW YOU CAN MOVE YUR BUTT
Sounds Like:
LA BANDE A AMUYAKAR
Dakar map ***To live and love Dakar City*** * Aliaune "Akon" Thiam, R&B Singer * Ségolène Royal, French politician born in Dakar * Ousmane Barro, Basketball Player, Marquette University. * Youssou N'Dour, Singer and percussionist * Patrick Vieira, footballer, Inter Milan. * El-Hadji Dieng, footballer, Xavier University * Sagana Diop, basketball player, Dallas Mavericks * Boris Diaw, basketball player, Phoenix Suns AND yours truly of course me aka Amuyakar aka Gand serigne de NDakarou Blessed
***XALAM*** de Dakar**
**
Surf em Senegal - kewego
salut ici cest le village ou je suis ne N'Gor, de Dakar, Senegal. hi peeps this is where i was born into the most beautiful place yu can imagine yeah yu can call me village boy !!!! but hey my village is from the greatest city on the planet ... jamm ak salam beugeu'nalla ...sassouneh
**
**A**
****LIGHT ...
.L****The département of Dakar is one of the four départements of the Dakar région, which is one of the 11 régions of Senegal. The Dakar région encompasses the city of Dakar and all its suburbs along the Cape Verde Peninsula. Its territory is thus roughly the same as the territory of the metropolitan area of Dakar. Since the administrative reforms of 1996, the régions of Senegal, which until then were merely local administrative structures of the central state, have been turned into full-fledged political units, with democratically elected regional councils, and regional presidents. They were given extensive powers, and manage economic development, transportation, or environmental protection issues at the regional level, thus coordinating the actions of the communes below them. Following the political transition of 2000 when Abdoulaye Wade, leader of the opposition (Senegalese Democratic Party, or PDS), defeated President Abdou Diouf (Socialist Party of Senegal), local elections were held in 2002. Dakar .*****
**
**!!**
Record Label:
TALKING DRUMS .inC
DAKAR CITY has 7108 friends.