How Well Do They Know Me?
Play

Play Next

Add to queue

Play

Play Next

Add to queue

Play

Play Next

Add to queue

Play

Play Next

Add to queue

Play

Play Next

Add to queue
About me: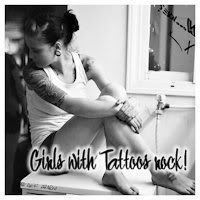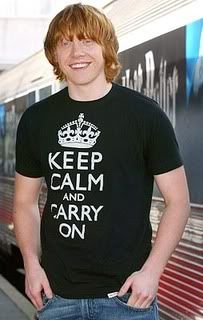 Myspace Comments @ 123glitter.com
I am a woman of Addictions Compulsions Obsessions I can't stop at one bite of chocolate. I am a woman of Intention Purpose Dedication Every breath has a point. I am a woman of Passion Commitment Intensity To be with me is to be consumed. I am a woman of Doubt Fear Insecurity I drive myself so I don't think about it. I am a woman of Character flaws Conflicting emotions Categorical stereotypes Can you handle it? Sydney Daniels
..
Who I'd like to meet: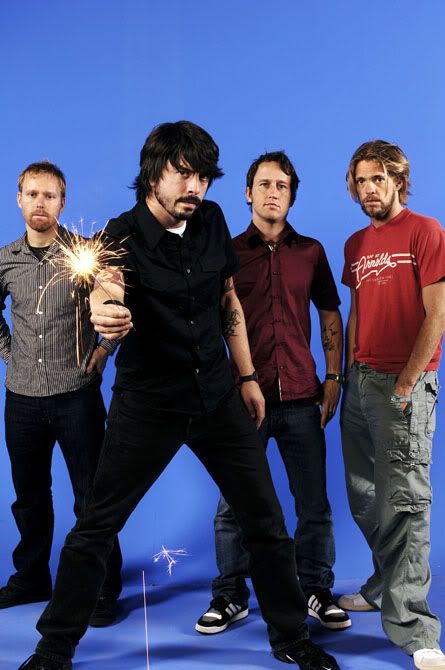 '
Rupert Grint,
A Little About Me
1) Eye Colour
hazel
2) Hair Colour
dark brown
3) Height
5'6"
4) Right or Left Handed
Right
5) Your Weakness
David and Children... Get me every time :0)
6) Your Fears
Losing a loved one
7) Your Most Overused Phrase
I'm not sayin, I'm just sayin...
8) Thoughts First Waking Up
SNOOZE
9) Your Best Physical Feature
My butt...???
10) Your Bedtime
Weekdays 6:30 Weekends whenever I fall asleep
11) Pepsi or Coke
Pepsi
12) McDonalds or Burger King
Burger King
13) Ice Cream or Yogurt
Both
14) Pizza or Chinese
Chinese
15) Waffles or Pancakes
Waffles
16) Single or Group Dates
Both
17) Lipton Ice Tea or Nestea
Lipton
18) Chocolate or Vanilla
Strawberry
19) Cappuccino or Coffee
Coffee and Lots of it
20) Do You Smoke
Yeah Dang it
21) Do You Drink
Sometimes
22) Do You Swear
Only when I' m irritated
23) Do You Sing
I shouldn't but I do haha
24) Do You Shower Daily
For sure
25) Do You Floss
Yup
26) Do You Drive
Um yeah
27) Have You Been In Love
I am In LOVE
28) Have You Ever Cheated On Your Bf/Gf
Nope
29) Do You Want To Get Married
More than anything
30) Do You Believe in Yourself
Yeah for the most part
31) Do You Get Motion Sickness
nah
32) Do You Think You are Attractive
I have my days
33) Do You Get Along With Your Parents
Yup, love them both to death
34) Do You Have Any Brothers or Sisters
3 amazing sisters and an awesome brother
35) Do You Like Thunderstorms
I love em
36) Do You Play an Instrument
Air Guitar
37) Do You Have any Pets
2 dogs 2 cats and a snake
38) What Is Your Favorite Colour
Red
39) In the past month have you Drank Alcohol
Yeah
40) In the past month have you Smoked
Yeah, a little too much
41) In the past month have you been on Drugs
Nope
42) In the past month have you gone on a Date
Nope
43) In the past month have you gone to a Mall
I try to stay away from the mall
44) In the past month have you eaten a box of Oreos
I dont like oreos
45) In the past month have you eaten Sushi
Nope
46) In the past month have you gone Skinny Dipping
Lets see... Not that I remember
47) In the past month have you Stolen Anything
Nope
48) Ever Been Drunk
Yeah
49) Ever Been Called a Tease
Yup
50) Ever Shoplifted
Hahaha yeah once when i ws a kid and we got caught
51) Ever Gotten a Speeding Ticket
A few
52) Ever Had a Secret Crush
Hasn't everyone?
53) Ever Been to Disney
Nope
54) When Was the Last Time You Were Drunk
hmmmm.... It's been a while
55) When Was the Last Time You Were on a Plane
Almost 2 years ago
56) When Was the Last Time You Heard "I Love You"
a few minutes ago
57) When Was the Last Time You Cried
I don't remember...
58) Number of Piercings
8
59) Number of Tattoos
8
60) Number of Things in My Past I Regret
No regrets... Its why I am who I am
Take this survey | Create your own survey | Daily survey
Explore Thousands of Life Experiences.
Status:

Married

Here for:

Friends

Hometown:

Aztec

Orientation:

Straight

Body type:

5' 6" / Average

Ethnicity:

White / Caucasian

Religion:

Christian - other

Zodiac Sign:

Sagittarius

Children:

Someday

Drink:

Yes
General

Music

Images and Photos" />

Where do I start? Elvis,

Matchbox 20

,

Dave Matthews

,

Fiona Apple

,

Tom Petty

,

Tool

,

Audioslave

,

Eminem

,

Rob Zombie

,

Enya

,

David Allen Coe

,

Johnny Cash

,

Patsy Cline

,

George Jones

,

Etc... I Love All Music!!

Movies

Natural Born Killers,

Gladiator

,

Braveheart

,

Labyrinth

,

The Outsiders

,

Buckeye and Blue

,

The War

,

any old movies that I watched growing up and horror movies.

Television

Books

Louis L'Amour's Haunted Mesa is my favorite. I liked Black Lion and a Knight in Shining Armor by Jude Deveraux...,Desperation by Stephen King, Lord of the Rings, All the Harry Potter books, A Million Little Peices by James Frey...

Heroes

My Mother, My Angel...
Aztec High

Aztec, NM

Graduated:

1997

Student status:

Alumni

Degree:

None

1996 to 1997

Central High

Kirtland, NM

Graduated:

N/A

Student status:

Alumni

Degree:

High School Diploma

1992 to 1996