Play

Play Next

Add to queue
Play

Play Next

Add to queue

56,849 plays

Play

Play Next

Add to queue

50,249 plays

Play

Play Next

Add to queue

46,843 plays

Play

Play Next

Add to queue

688 plays
Genre: Classic Rock / Experimental / Rock

Location LOS ANGELES, California, US

Profile Views: 308415

Last Login: 6/11/2007

Member Since 3/20/2006

Record Label Immergent

Type of Label Indie

Bio

.... .. .. ...... .. .. Born in Britain on December 20, 1948, Alan soon found that his interests lay in music. He studied piano and flute as a child and was always intrigued by gadgetry. He picked up the guitar in his early teens and played as a soloist as well as with various bands at school. .. .. One of his first jobs was at an EMI tape duplication facility in West London. At this time he was fortunate enough to experience the master tape of the Beatles Sgt. Pepper album and that boosted his determination to become a recording engineer. Says Alan, "I couldn't wait to find out the secrets behind the album. It left me totally in awe of the talent of The Beatles themselves of course, but also the work behind the scenes in the studio". His timing was perfect. He landed a post at the then not-so-celebrated Abbey Road Studios and garnered significant experience on the Beatles' Let It Be album, and actively participated in the famous Apple rooftop session. .. .. The Abbey Road album (released before Let It Be but recorded later) helped Alan to make his mark with the Fab Four, although he was only an assistant engineer at that time. Still, it resulted in Alan going on to work as a full-blown engineer with Paul McCartney on McCartney, Wings Wild Life and Red Rose Speedway, including the singles Hi Hi Hi and C Moon. Alan adds "I couldn't have asked for a better grounding in recording - after all not many engineers got to work the greatest Rock act of all time". He also helped out on George Harrison's All Things Must Pass album both as an assistant and as a mix engineer. .. .. After the experience of The Beatles, Alan worked on a number of hits with The Hollies including He Ain't Heavy He's My Brother and The Air That I Breathe. However, his reputation was totally solidified with his engineering work on Pink Floyd's legendary Dark Side Of The Moon, which earned him the first of many Grammy nominations. .. .. Alan soon ventured into production with the British band Pilot and scored immediate success with the hit single Magic. (You know - "Oh Ho Ho It's Magic!!"). Other hits followed with Cockney Rebel and John Miles. Alan made three albums with Al Stewart, spawning the hit singles Year Of The Cat and Time Passages. .. .. Along with songwriter/manager Eric Woolfson, Alan decided to begin creating his own thematic records and founded the Alan Parsons Project. Although he occasionally played keyboards and infrequently sang on his records, the Project was designed primarily as a forum for a revolving collection of vocalists and session players - among them Arthur Brown, ex-Zombie Colin Blunstone, Cockney Rebel's Steve Harley, the Hollies' Allan Clarke and guitarist Ian Bairnson -- to interpret and perform Parsons and Woolfson's conceptually-linked, lushly arranged and orchestrated music. .. .. The Project debuted in 1976 with Tales of Mystery and Imagination, a collection inspired by the work of Edgar Allen Poe. Similarly, the science fiction of Isaac Asimov served as the raw material for 1977's follow-up I Robot. After the further success of Pyramid in 1978, he moved to Monaco to record Eve, acheiving a Number 1 in Germany and a Number 1 single with "Lucifer" in 1979. The Monaco residence clearly influenced The Turn of a Friendly Card, a meditation on gambling, recorded in Paris in 1980. The Alan Parsons Project scored two Top 20 hits from this album, Games People Play and Time. Having resettled back home in England, 1982's Eye in the Sky, was their most successful effort to date, and notched a Top Three hit with its title track. More successes followed - Ammonia Avenue (1983), Vulture Culture (1984), Stereotomy (1985) and Gaudi (1987). A brief venture into musical theatre resulted in Freudiana in 1990.The show ran for over a year in the historic Theater An Der Wien in Vienna, Austria. .. .. Eric and Alan then went separate ways. Eric devoted his career to the musical theatre while Parsons felt the need to bring his music to the live concert stage and to continue to record conceptual symphonic rock music. With his long-standing previous collaborators, guitarist Ian Bairnson and drummer Stuart Elliott, Alan dropped the "Project" identity for Try Anything Once in 1993. The partnership continued for On Air in 1996 and The Time Machine in 1999. During this time the "Alan Parsons Live Project" toured to sell-out audiences throughout the globe. Alan has also played various live shows with Ringo Starr, Jon Anderson, Alice Cooper, John Entwistle and Ann Wilson. .. .. One of the most familiar Project tracks is Sirius, perhaps best known as the Chicago Bulls theme and featured at countless NBA games. P.Diddy (Puff Daddy) also chose Sirius as the backbone for the title track of his most platinum-selling CD, The Saga Continues. In 2000, Sirius was featured in an IMAX documentary movie about Michael Jordan. .. .. A long-standing fan of Alan's Music, Mike Myers as Austin Powers in The Spy Who Shagged Me decided to name his Dr Evil character's Death Ray "The Alan Parsons Project". Yeh Baby Yeh!! .. .. Alan's music is now taking a new contemporary direction into the world of Electronica. His latest album features a number of notables in the genre including The Crystal Method, Shpongle, The Nortec Collective and Uberzone. The album also features a guest appearance by Pink Floyd guitarist David Gilmour. Alan says, "The industry is changing and I feel the need to capture a different kind of audience while still keeping my identity. Electronic music is the fastest growing music category right now and I'm enjoying working with new people and new technology". .. .. A Valid Path is Alan's first record in five years and is finally available on DualDisc with a boatload of extras. This disc marks a leap into the world of computers and electronic music filled with polyrhythmic drumbeats and soaring guitar solos (provided in part by Pink Floyd's David Gilmour). A Valid Path features a number of fascinating new collaborations, including The Crystal Method, Shpongle, Jeremy Parsons, Uberzone, The Nortec Collective and PJ Olsson, who also now sings with the Alan Parsons Live Project. .. .. In time-honored style, A Valid Path merges cultures, sensibilities, instrumentation, and artists in a unique but completely natural blend. Dance loops and heavily processed vocals fuse with stylish chord progressions. Experienced players with young guns. Acoustic instrumental lines with computer-generated algorithms. A Valid Path? To be sure. .. .. ....A Valid Path:.... .. 01. Return to Tunguska featuring ..Shpongle & David Gilmour.. .. 02. More Lost Without You featuring ..P.J. Olsson.. .. 03. Mammagamma '04 featuring ..Jeremy Parsons.. .. 04. We Play The Game featuring ..The Crystal Method.. .. 05. Tijuaniac featuring ..Nortec Collective.. .. 06. Larc En Ciel featuring ..Uberzone.. .. 07. A Recurring Dream Within A Dream featuring ..Jeremy Parsons.. .. 08. You Can Run featuring ..Deep E.. .. 09. Chomolungma featuring ..Jeremy Parsons, P.J. Olsson, & John Cleese.. .. .. ..CD SIDE:.. .. .. Complete album in stereo .. .. ..DVD SIDE:.. .. .. - Entire album recorded in 5.1 surround sound .. - Track Commentary .. - Video Interviews with ..Alan Parsons, David Gilmour, Crystal Method, Nortec Collective, Uberzone and PJ Olsson.. .. - Complete ..Alan Parsons.. discography .. - Lyrics .. - Website links .. - DVDLauncher feature .. - Easter Eggs- ..Turn it Up.. video, ..The Time Machine.. video .. .. ..Release Date: 04-04-2006.. .. .. ......ORDER Dual Disc......

Members

......ORDER Dual Disc...... .. .. ..David Gilmour.. .. .. ...... .. .. ...... .. .. ..The Crystal Method.. .. .. ...... .. .. ...... .. .. ..Nortec Collective.. .. .. ...... .. .. ...... .. .. ..Uberzone.. .. .. ...... .. .. ..P.J. Olsson.. .. .. ...... .. .. ..Shpongle.. .. .. ......

Influences

........ .. ............

Sounds Like
No recent updates in this category.
Why not...
02:23 | 1758 plays | May 17 2006
Bio:
..
Born in Britain on December 20, 1948, Alan soon found that his interests lay in music. He studied piano and flute as a child and was always intrigued by gadgetry. He picked up the guitar in his early teens and played as a soloist as well as with various bands at school.
One of his first jobs was at an EMI tape duplication facility in West London. At this time he was fortunate enough to experience the master tape of the Beatles Sgt. Pepper album and that boosted his determination to become a recording engineer. Says Alan, "I couldn't wait to find out the secrets behind the album. It left me totally in awe of the talent of The Beatles themselves of course, but also the work behind the scenes in the studio". His timing was perfect. He landed a post at the then not-so-celebrated Abbey Road Studios and garnered significant experience on the Beatles' Let It Be album, and actively participated in the famous Apple rooftop session.
The Abbey Road album (released before Let It Be but recorded later) helped Alan to make his mark with the Fab Four, although he was only an assistant engineer at that time. Still, it resulted in Alan going on to work as a full-blown engineer with Paul McCartney on McCartney, Wings Wild Life and Red Rose Speedway, including the singles Hi Hi Hi and C Moon. Alan adds "I couldn't have asked for a better grounding in recording - after all not many engineers got to work the greatest Rock act of all time". He also helped out on George Harrison's All Things Must Pass album both as an assistant and as a mix engineer.
After the experience of The Beatles, Alan worked on a number of hits with The Hollies including He Ain't Heavy He's My Brother and The Air That I Breathe. However, his reputation was totally solidified with his engineering work on Pink Floyd's legendary Dark Side Of The Moon, which earned him the first of many Grammy nominations.
Alan soon ventured into production with the British band Pilot and scored immediate success with the hit single Magic. (You know - "Oh Ho Ho It's Magic!!"). Other hits followed with Cockney Rebel and John Miles. Alan made three albums with Al Stewart, spawning the hit singles Year Of The Cat and Time Passages.
Along with songwriter/manager Eric Woolfson, Alan decided to begin creating his own thematic records and founded the Alan Parsons Project. Although he occasionally played keyboards and infrequently sang on his records, the Project was designed primarily as a forum for a revolving collection of vocalists and session players - among them Arthur Brown, ex-Zombie Colin Blunstone, Cockney Rebel's Steve Harley, the Hollies' Allan Clarke and guitarist Ian Bairnson -- to interpret and perform Parsons and Woolfson's conceptually-linked, lushly arranged and orchestrated music.
The Project debuted in 1976 with Tales of Mystery and Imagination, a collection inspired by the work of Edgar Allen Poe. Similarly, the science fiction of Isaac Asimov served as the raw material for 1977's follow-up I Robot. After the further success of Pyramid in 1978, he moved to Monaco to record Eve, acheiving a Number 1 in Germany and a Number 1 single with "Lucifer" in 1979. The Monaco residence clearly influenced The Turn of a Friendly Card, a meditation on gambling, recorded in Paris in 1980. The Alan Parsons Project scored two Top 20 hits from this album, Games People Play and Time. Having resettled back home in England, 1982's Eye in the Sky, was their most successful effort to date, and notched a Top Three hit with its title track. More successes followed - Ammonia Avenue (1983), Vulture Culture (1984), Stereotomy (1985) and Gaudi (1987). A brief venture into musical theatre resulted in Freudiana in 1990.The show ran for over a year in the historic Theater An Der Wien in Vienna, Austria.
Eric and Alan then went separate ways. Eric devoted his career to the musical theatre while Parsons felt the need to bring his music to the live concert stage and to continue to record conceptual symphonic rock music. With his long-standing previous collaborators, guitarist Ian Bairnson and drummer Stuart Elliott, Alan dropped the "Project" identity for Try Anything Once in 1993. The partnership continued for On Air in 1996 and The Time Machine in 1999. During this time the "Alan Parsons Live Project" toured to sell-out audiences throughout the globe. Alan has also played various live shows with Ringo Starr, Jon Anderson, Alice Cooper, John Entwistle and Ann Wilson.
One of the most familiar Project tracks is Sirius, perhaps best known as the Chicago Bulls theme and featured at countless NBA games. P.Diddy (Puff Daddy) also chose Sirius as the backbone for the title track of his most platinum-selling CD, The Saga Continues. In 2000, Sirius was featured in an IMAX documentary movie about Michael Jordan.
A long-standing fan of Alan's Music, Mike Myers as Austin Powers in The Spy Who Shagged Me decided to name his Dr Evil character's Death Ray "The Alan Parsons Project". Yeh Baby Yeh!!
Alan's music is now taking a new contemporary direction into the world of Electronica. His latest album features a number of notables in the genre including The Crystal Method, Shpongle, The Nortec Collective and Uberzone. The album also features a guest appearance by Pink Floyd guitarist David Gilmour. Alan says, "The industry is changing and I feel the need to capture a different kind of audience while still keeping my identity. Electronic music is the fastest growing music category right now and I'm enjoying working with new people and new technology".
A Valid Path is Alan's first record in five years and is finally available on DualDisc with a boatload of extras. This disc marks a leap into the world of computers and electronic music filled with polyrhythmic drumbeats and soaring guitar solos (provided in part by Pink Floyd's David Gilmour). A Valid Path features a number of fascinating new collaborations, including The Crystal Method, Shpongle, Jeremy Parsons, Uberzone, The Nortec Collective and PJ Olsson, who also now sings with the Alan Parsons Live Project.
In time-honored style, A Valid Path merges cultures, sensibilities, instrumentation, and artists in a unique but completely natural blend. Dance loops and heavily processed vocals fuse with stylish chord progressions. Experienced players with young guns. Acoustic instrumental lines with computer-generated algorithms. A Valid Path? To be sure.
A Valid Path:
01. Return to Tunguska featuring Shpongle & David Gilmour
02. More Lost Without You featuring P.J. Olsson
03. Mammagamma '04 featuring Jeremy Parsons
04. We Play The Game featuring The Crystal Method
05. Tijuaniac featuring Nortec Collective
06. Larc En Ciel featuring Uberzone
07. A Recurring Dream Within A Dream featuring Jeremy Parsons
08. You Can Run featuring Deep E
09. Chomolungma featuring Jeremy Parsons, P.J. Olsson, & John Cleese

CD SIDE:

Complete album in stereo

DVD SIDE:

- Entire album recorded in 5.1 surround sound
- Track Commentary
- Video Interviews with Alan Parsons, David Gilmour, Crystal Method, Nortec Collective, Uberzone and PJ Olsson
- Complete Alan Parsons discography
- Lyrics
- Website links
- DVDLauncher feature
- Easter Eggs- Turn it Up video, The Time Machine video

Release Date: 04-04-2006
Member Since:
March 20, 2006
Members:
ORDER Dual Disc
David Gilmour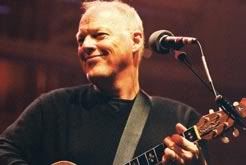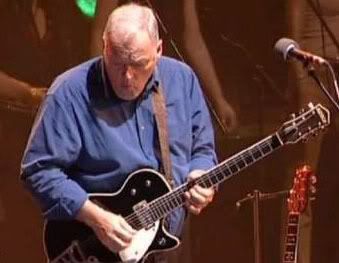 The Crystal Method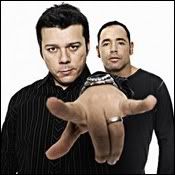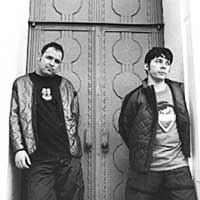 Nortec Collective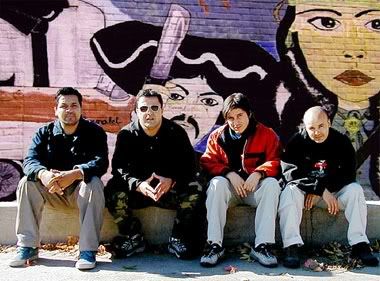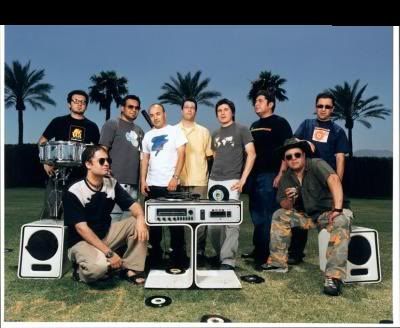 Uberzone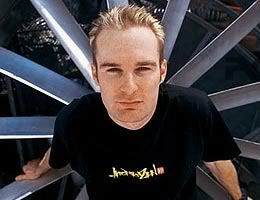 P.J. Olsson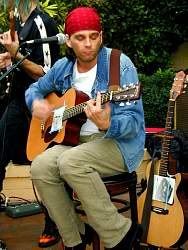 Shpongle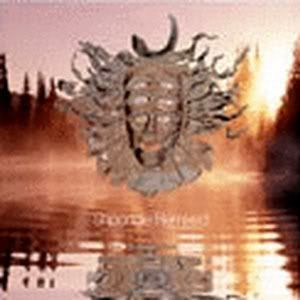 Record Label:
Immergent
Alan Parsons has 22840 friends.